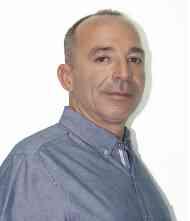 Yaki Agam - founder and owner
Yaki heads a group of companies that specialize in providing environmental solutions: restoration after water damage, fire, and natural disasters. According to his vision, the Clean Bit company was established and is being run, while constantly striving to meet innovation and development goals. Entrepreneurship runs through Yaki's veins and he does not work on the yeast and works day and night to bring and develop new disinfection technologies that will give humans an advantage in the fight against infections.
In 2019, Yaki was appointed biosafety officer from the Biosafety Association and was trained at Sheba Hospital – 2018.
Mobile: 050-8283283
Email: yaki@clean-bit.com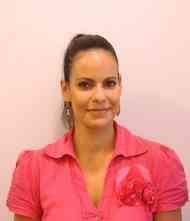 Ayelet Dagan - Pharma Sales Manager
Ayelet, who has an M.A. from the University of Haifa, wins with genius in the area of sales for the pharmaceutical industry, hospitals and clinics.
The sales department led by Ayelet made the Clean-Bit company a household name in the field of disinfection in medical institutions all over the State of Israel in a short time. Eylat has many years of knowledge and experience in managing large projects in the medical field in Israeli and international companies. Thanks to her many talents, Ayelet initiates partnerships and disinfection projects in Israel and tirelessly leads the sales team in the challenges they face and she will always make sure that your inquiries are answered quickly, professionally and courteously.
Mobile: 054-5533383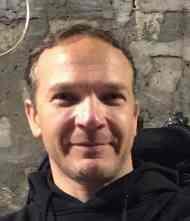 Dr. Stephan Martinez - Chief Scientist
Dr. Martinez, leads the company's innovation division and constantly works to find innovative technologies to deal with infections, solutions that meet the high standards of the Clean-Bit company.
Dr. Martinez is our liaison with the medical and development world around the globe and leads the innovation division successfully in finding the technologies to deal with bacteria, viruses, molds and fungi for the future generation.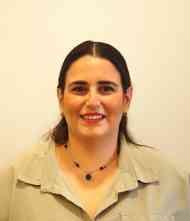 Hodaya Vaknin - Sales and Marketing
Hodaya, who holds a BA from Bar Ilan University, has been a partner in the sales team since the company's inception and is responsible for marketing for the pharmaceutical and agricultural sectors, and the cannabis industry in particular. Hodia creates long-term customer relationships with Clean-Bit's diverse and loyal clientele while providing fast, professional, courteous and dedicated sales service while constantly striving for a thorough understanding of the customer's needs.
Mobile: 054-8383812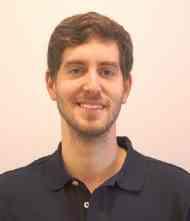 Ari Barzilai - Marketing and Sales
Ari, who holds a B.A degree in marketing and advertising, specializes in marketing our disinfection technologies to the private market: gyms, hotels, shared work complexes, etc.. Ari believes that: 'The new reality made us realize how important it is to protect ourselves and our relatives from the infections around us – and Yes, the importance of Clean Beat's work, to market technologies that save human lives'.
Mobile: 054-6161618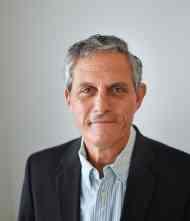 Reuven Sherman - the training system
Reuven, who holds a B.A degree in economics and human resources management from Ben Gurion University, comes to us after a significant 30-year service in the technical setup of the Air Force and served as a representative of the Ministry of Defense in the Boeing project in Arizona.
Reuven serves as the manager of a central branch of the Clean Core company and combines his expertise in the restoration of buildings along with the provision of disinfection services and responds quickly, creatively and professionally to every challenge.